Fetal Doppler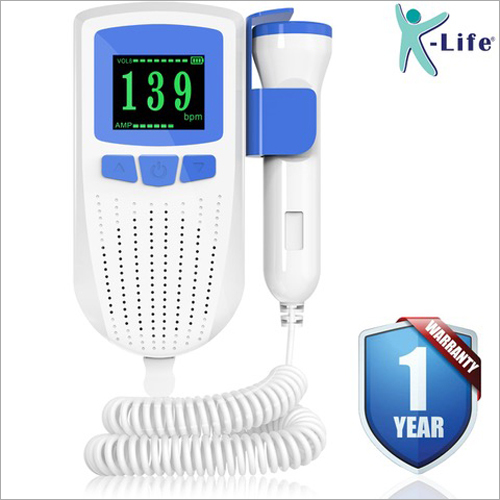 Fetal Doppler
Product Description
Neostar I Fetal Doppler

Our range of Neostar I Fetal Doppler are widely demanded and are available at cost worthy rates. Neostar - I is a Handheld Doppler, which can meet routine examination requirements of obstetricians & family physicians or even can be done by self examination.Neostar - I is a high performance model with digital LCD display.
Available in two colours

User Friendly
Compact size and built in Ni-MH rechargeable battery.
Accurate FHR detection with bar graph display.
Auto and Manual Counting.
Battery energy indication.
Built-in speaker.
When fully Charged, Battery works for 7 to 8 Hours.
Directly chargeable like a Mobile Phone.

FAQs

How many times can use fetal doppler a day?

Is it safe?

However long you don't utilize a fetal doppler over and over again, the gadget ought to be completely protected. Limit your utilization to once every other day for around 5 minutes.

How many weeks can you use a fetal doppler?

A fetal Doppler test typically happens during your subsequent trimester (weeks 13 to 28 of pregnancy). A few makers of at-home fetal Dopplers say you might have the option to hear your child's pulse as soon as 8-12 weeks of pregnancy.

When is the best time to use an at-home fetal doppler?

Half a month after the fact, at 10 to 12 weeks into pregnancy, a handheld ultrasound gadget known as a fetal Doppler can be utilized to hear a child's pulse. Hearing the heartbeat interestingly is, in a word, exciting.
Contact Us
Suite No. 412, Suncity Trade Tower, Gurugram, Haryana, 122015, India
Phone :+918045475280