Digital Thermometer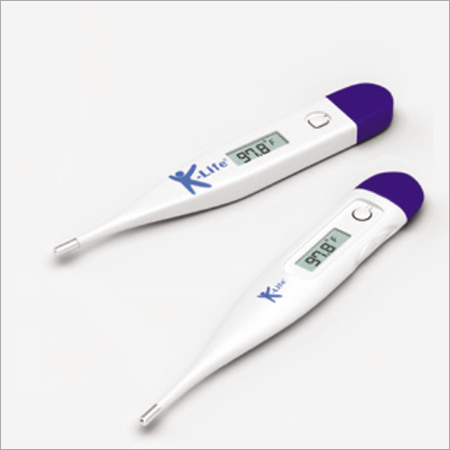 Digital Thermometer
Product Description
Digital Thermometer (MC-246 OMRON)Features
Easy to use.
100 % safe. No mercury
Very accurate measurement
Approx. 2 years battery life.
1 year warranty
CE certified

FAQs

What is the need of digital thermometer?

A computerized thermometer is utilized to confirm a brilliant temperature transmitter under streaming circumstances and a fruitful adjustment of the shrewd temperature transmitter. Compact electronic thermometers (PETs) are intended to gauge temperature in a RTD-type thermowell utilizing a thermistor or RTD test.

Which cell is used in digital thermometer?

The kind of the battery used to drive the thermometer is called button cell. In specialized language it is known as LR41 battery. It supplies a voltage of 1.5V under typical working circumstances.
Contact Us
Suite No. 412, Suncity Trade Tower, Gurugram, Haryana, 122015, India
Phone :+918045475280